Hi everyone, finally i'm almost done ripping the Formula apart getting it ready for new stringers, transom and floor. Here are some pictures.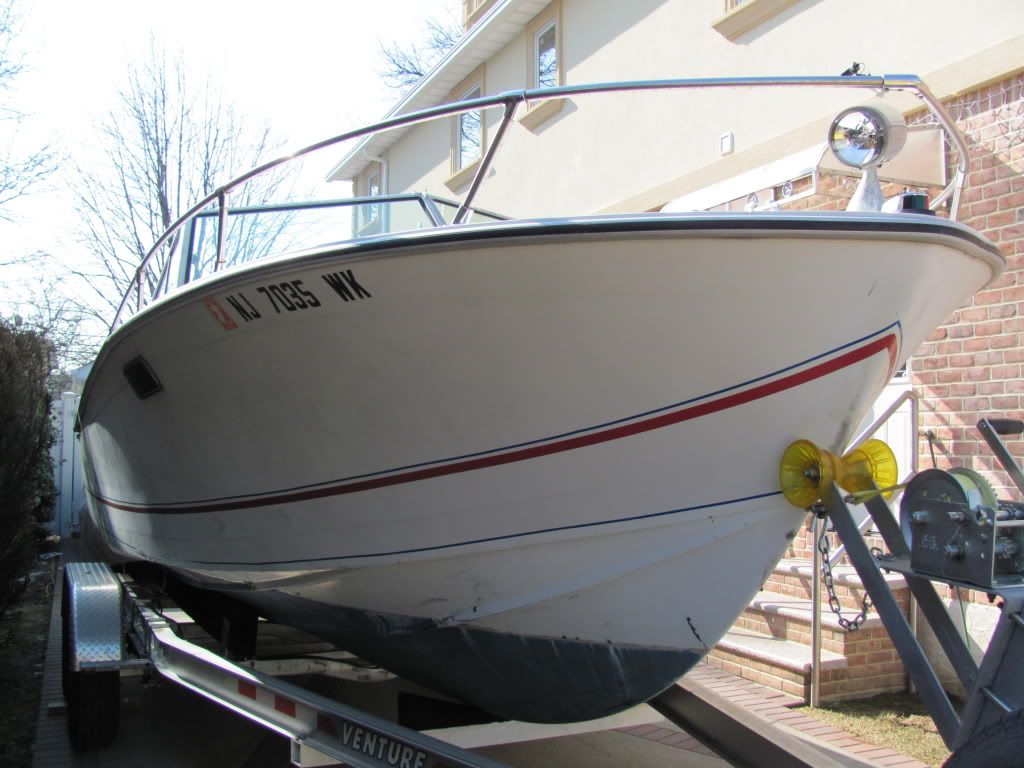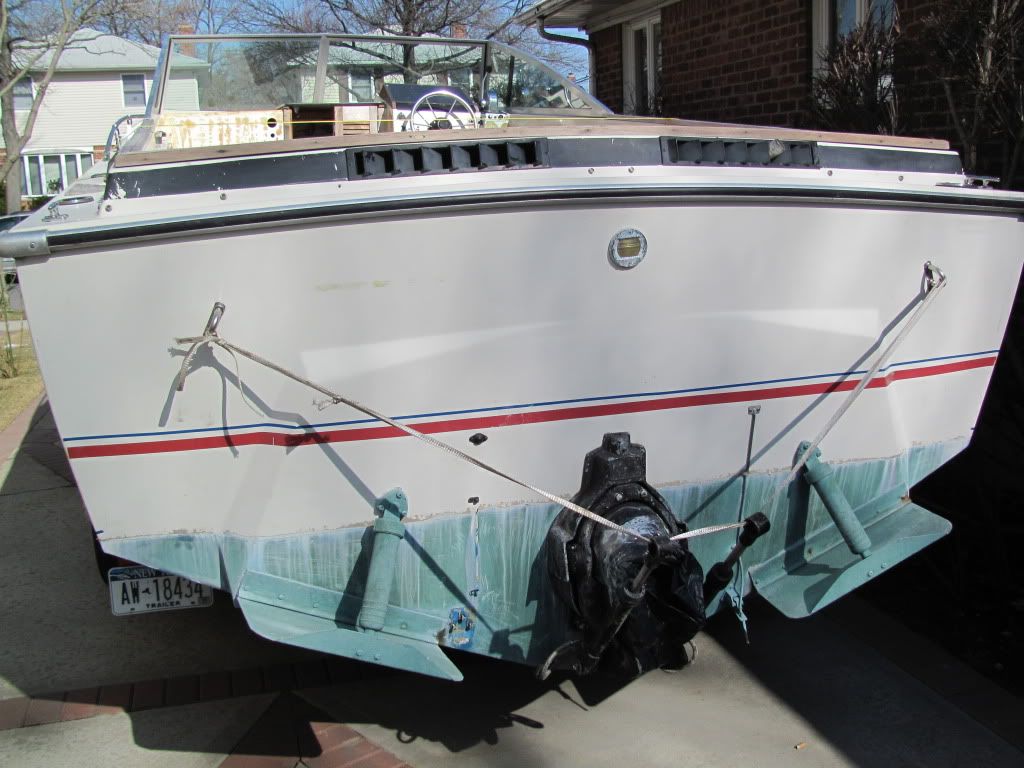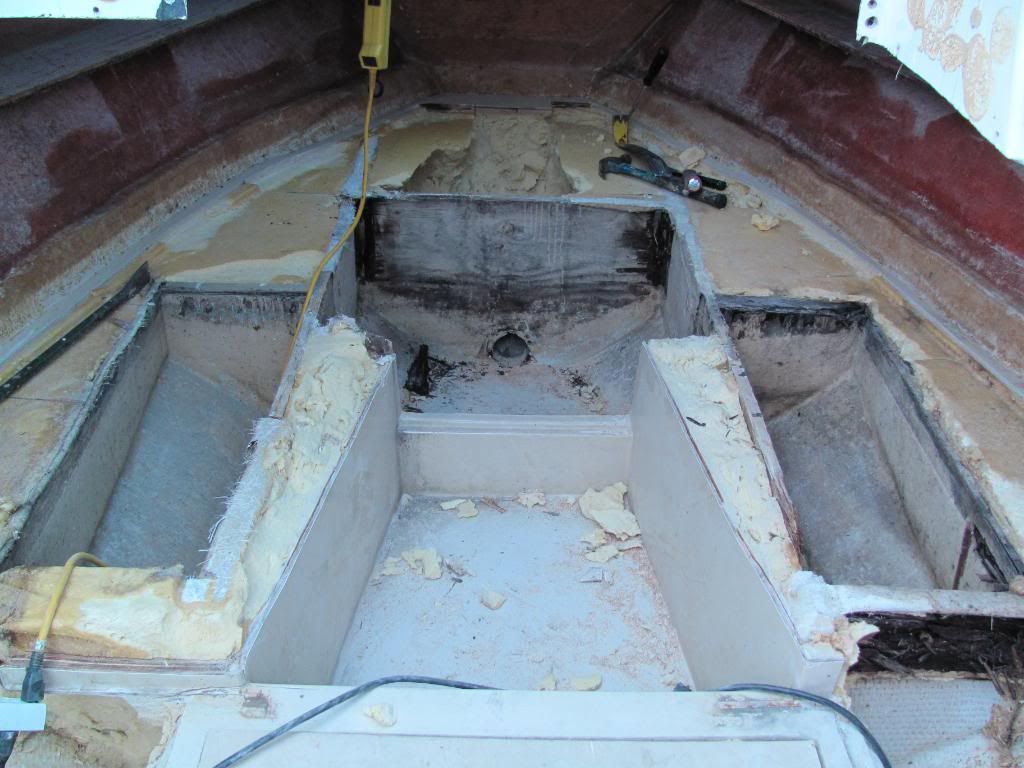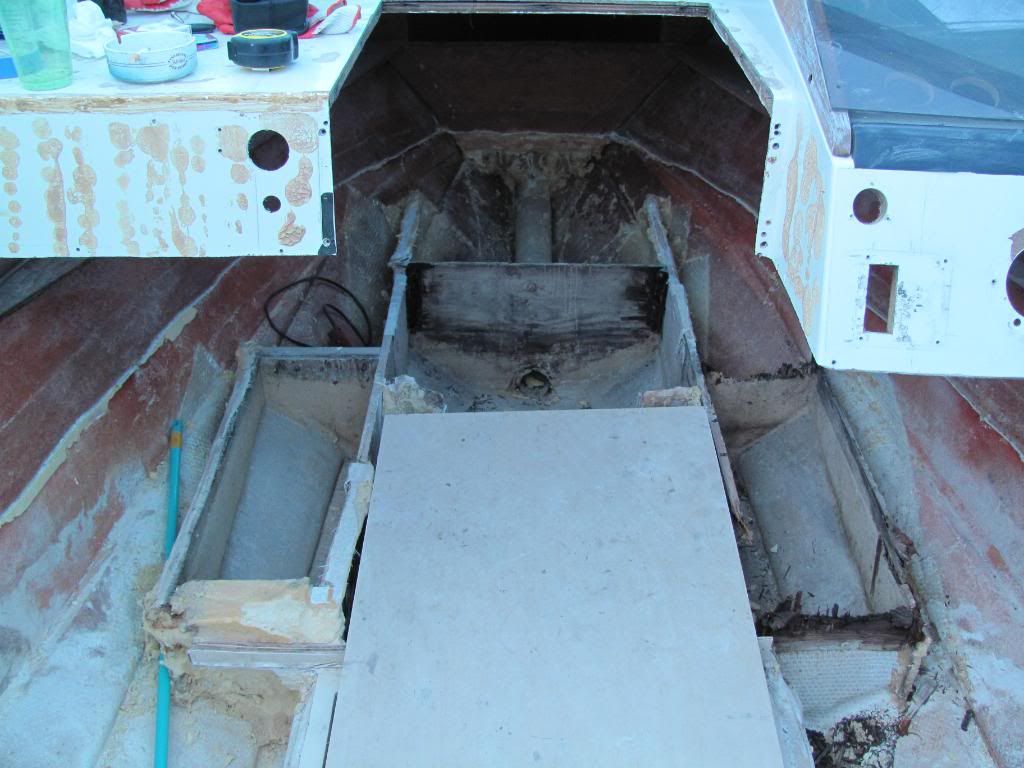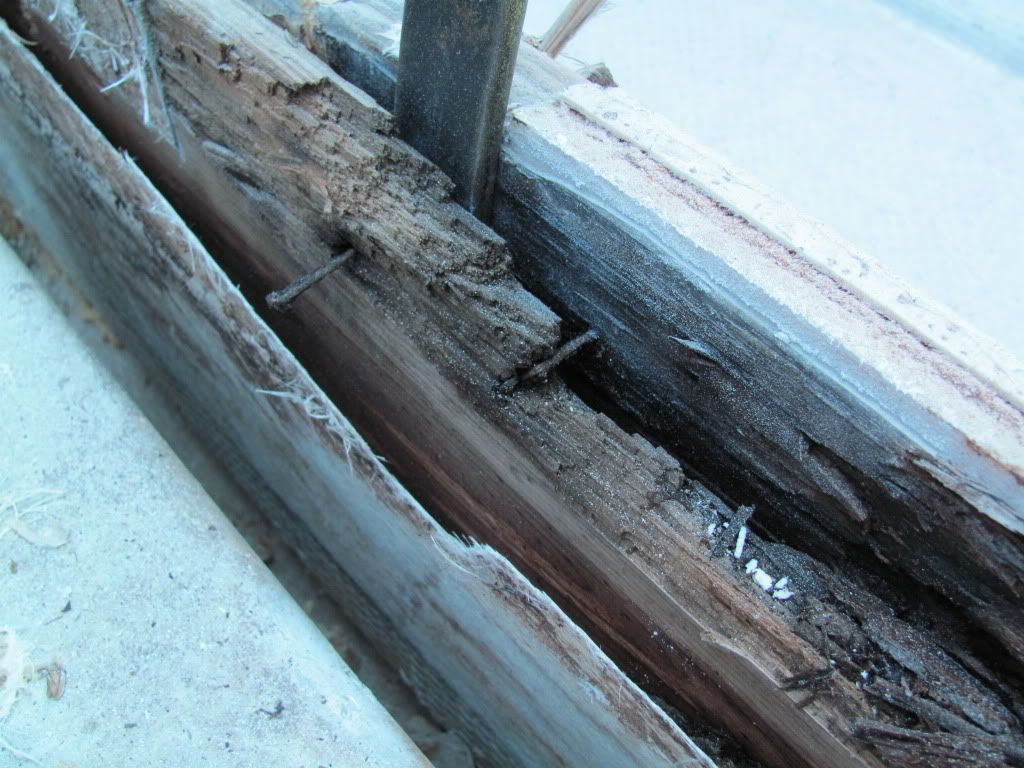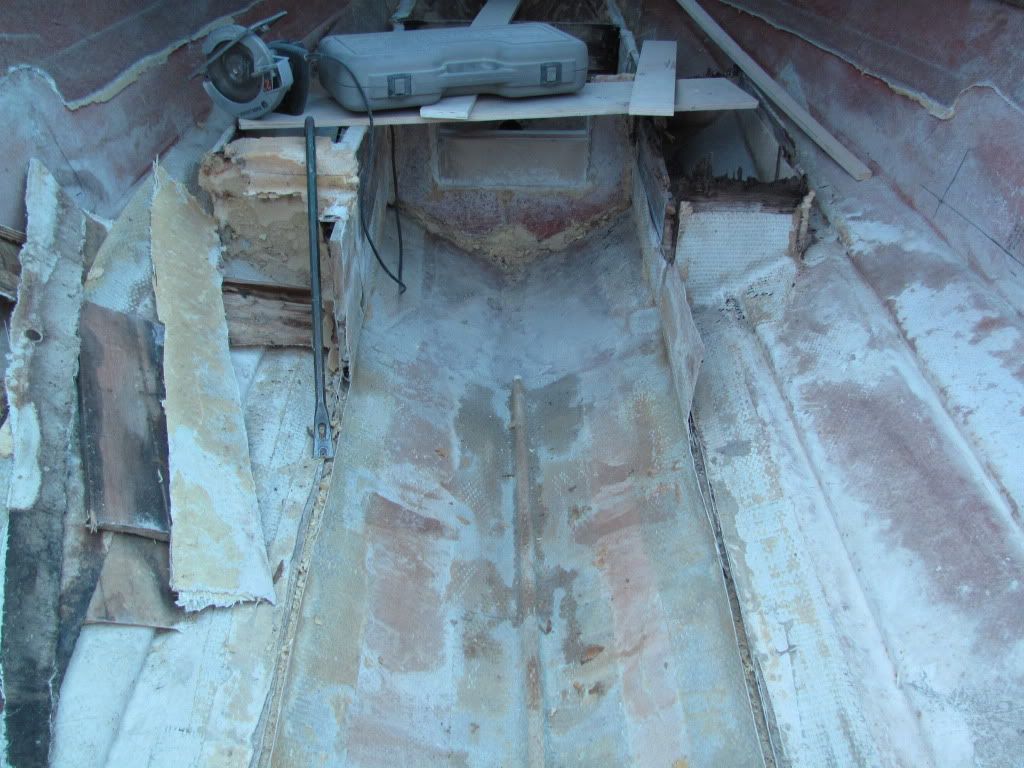 Boat was built with only two stringers 3/4 thick 27" apart made out lumber from the front of the boat to the bulkhead in front of the motor(is an I/O set up). No other bulkheads in the boat but all the empty areas were filled with soaked closed cell foam.
A few questions for the pros now.
1) I would like to install two additional stringers, one on each side.I was thinking of making the two main stringers out of double 3/4 plywood(BS1088) and the second ones just 3/4 plywood with some bulkheads in between. Is this O.K to do?
2) When i removed the "floating" stringers i end up with a lip of fiberglass as you see below. My question is when i grind that down flat should i remove also the flat piece of fiberglass holding the old stringer?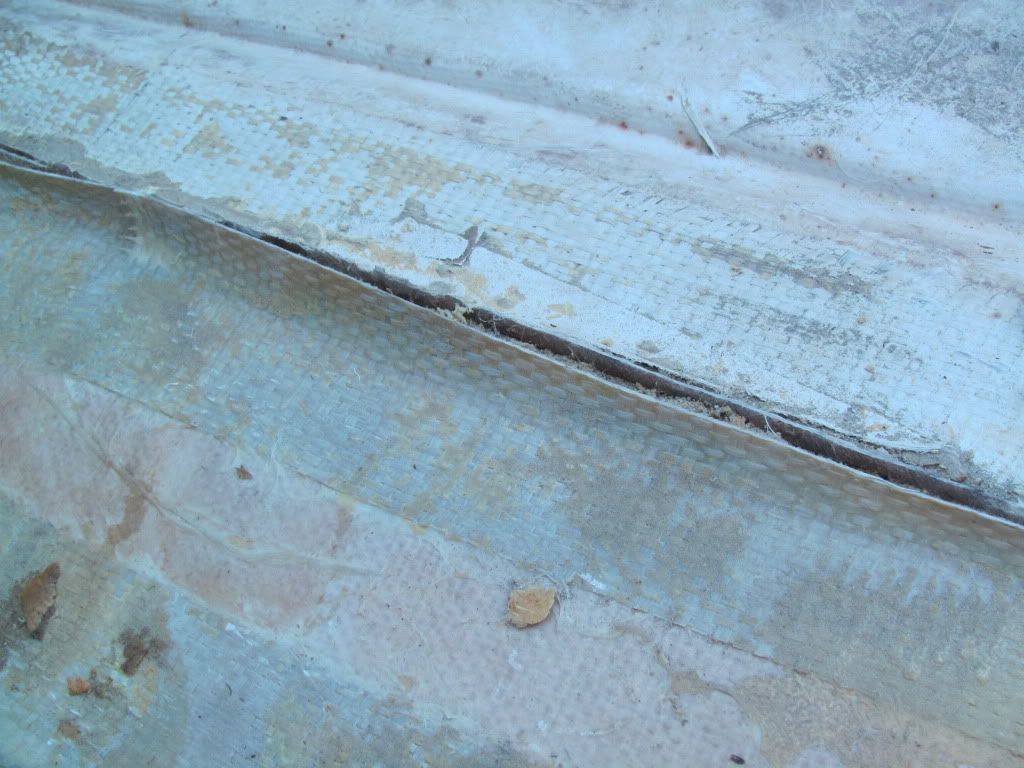 3) I also would like to thicken the bottom of the boat. How do i do that and what kind of glass do i use there?
Also, i wanted at the same time to fill the inside of the strakes to be even with the boats interior.
4) I also noticed that the interior floor is two different colors(was not painted or primed) some places is red and some places is
white.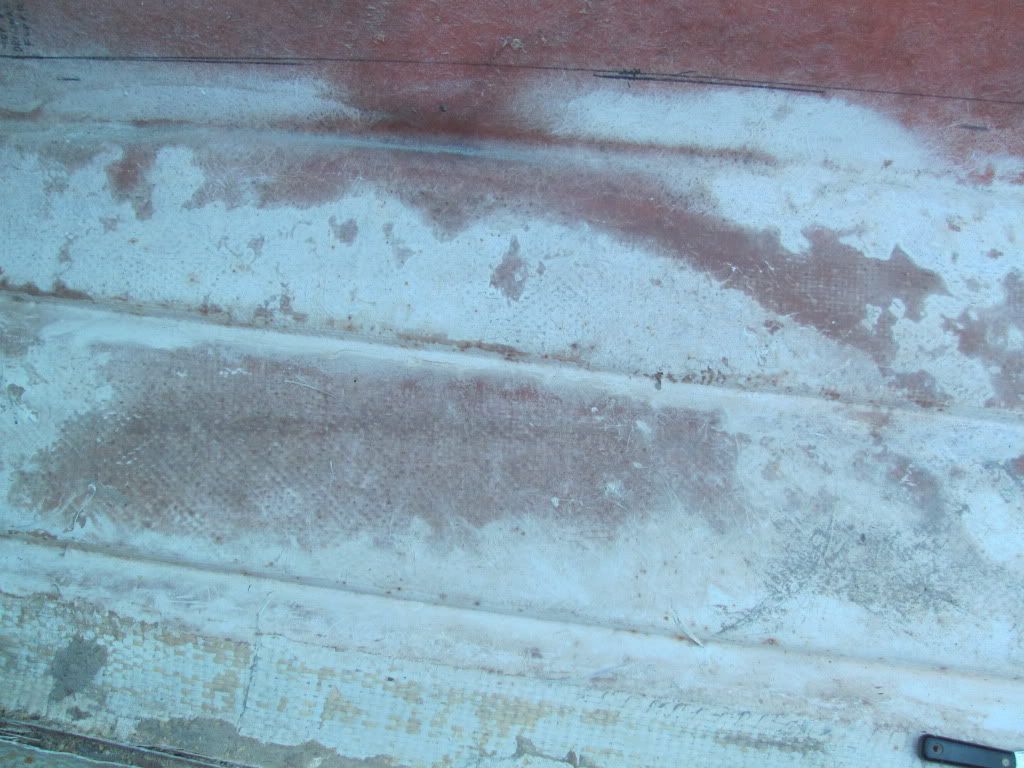 Sorry for the long post and questions.
Shine, i'm also ready to place the order for everything but the plywood, including the glass to thicken the bottom of the boat(if i have to do that). The glass on the outside of the transom is 1/4" thick and i'm suppose to have no more than 2 1/4" total thickness according to Mercruiser. I would like to go with the Marine Epoxy brand, but i don't know if i should get medium or slow hardener, you tell me.
Thank you.