Here are the screen caps if me doing 1-3 on my phone.
1. Go to your personal album by clicking on your name. It should be glossieblack where Jaysen is in this image.
2. Look for the upload button. Mine is down a bit as I have subalbums. You do not need subalbums to up load. The images just land in your personal space.
3. The upload screen should look like this. No subalbums selection. Click the select file button to navigate local storage and find the files to upload. Click continue to completed.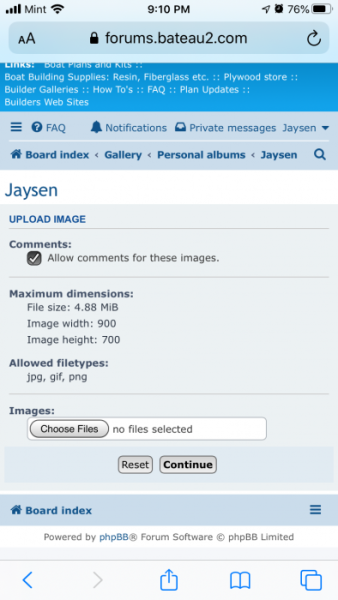 I can't show you the next screen as my dirt old phone gets stupid. But you set rotation and add comments on each file. Click submit to finalize the settings and commit to the DB.