FS17 build, Take 2, lol. As some of you guys know I ran into some trouble building my last strong back and frames. I had something off to where I couldn't line up the stringers correctly. This could be because I tried to modify the stringer height, or transom thickness. Either way it bothered me enough to where I just wanted to start over. I'm going to build the shell to plans then make some modifications after the hull is flipped over.
So the last strong back I tried using 2x4x8's as they were the best thing I could find. Even though I leveled and straightened them as best as I could I can't be sure the issue wasn't there. I'm not willing to try that again so I decided to build my own strong back runners.
I got a piece of Sanded ply. Cut it into 6" strips and laminated it together.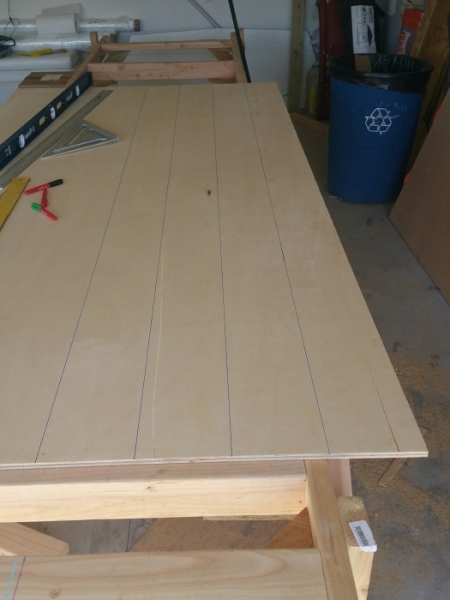 Even after all that I wasn't 100% happy, so I snapped a chalk line and cut them down to 5.5". This is as straight as I can possibly get it!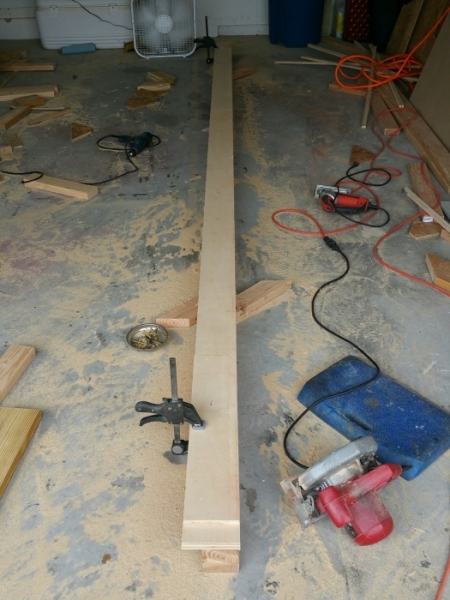 A couple of notes here. I was amazed how many screws I used building the previous strong back. If you think you have enough, double it.
Also I went to go buy one of those big nice drywall squares to cut my new frames with. Well they are pinned together parts to make the 90 degrees, which I don't like, I wanted a one piece tool. I decided to check them prior to buying, and by the time you are 48" out they were at least 3/16" off! I guess drywall doesn't need to be that accurate, but I'll stick to a t-square and ruler.