I guess i'll start off with a little intro. I've been dreaming/planning to build some sort of boat for going on 20 years (since i was a kid). I've been reading forums like this one for years and memorizing the details of every boat plan i can find. When Covid hit this year, I took it as a sign and started my first project, a S&G sit on top kayak that uses the Hobie MIrage drive to replace my plastic Hobie Kayak that i use for fishing in the ocean off the coast of Northern California. I wrapped up that Kayak about a month ago and have a few trips out on it so far.
I actually bought the plans for the C17 and was strongly considering that for my first powerboat project, and then I stumbled upon Yoda Jr's thread about his Dad's HMD19 (I'm just going to call it an HMD19, even though it sounds like the plans might have originally been called HMD18).
I messaged Dan and set a date to come check out the boat. I new it was going to need some work from sitting out in the elements for so long unfinished. I researched as much as i could about the build (there are atleast 4 different build threads on here already for this boat) and downloaded all of the pictures I could find.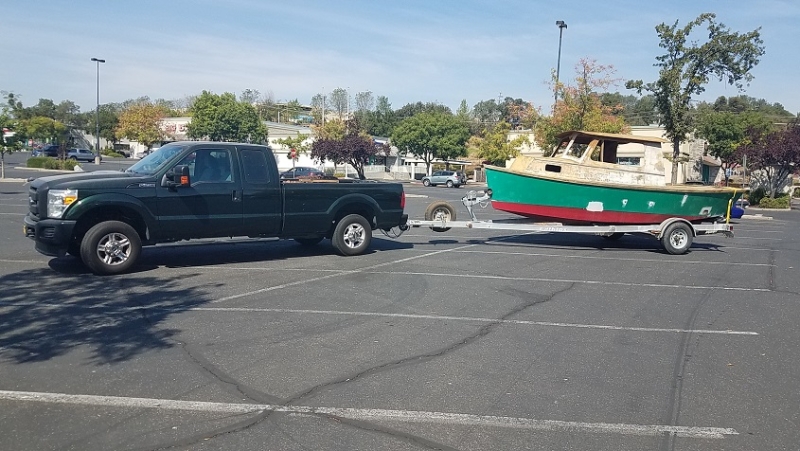 Needless to say, I dragged the boat and all the fixings home today. The 2 hours drive was relatively uneventful, other than some slight delaminating on the roof, bow and gunnels.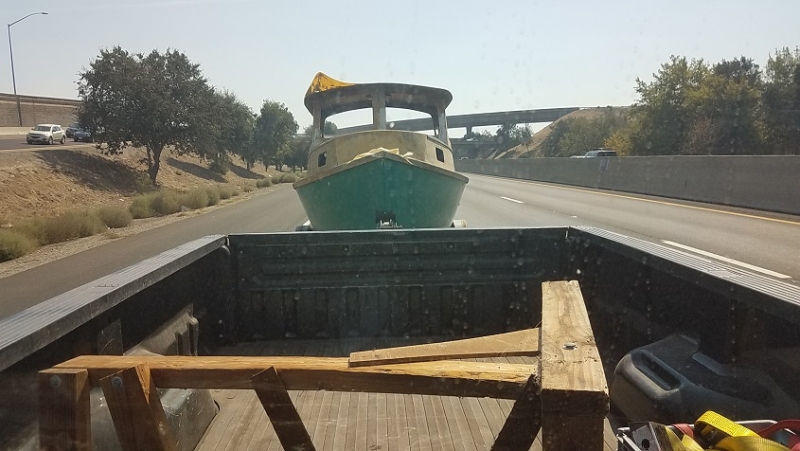 But we made it safe and sound to the new home. I knew it was going to be slightly too tall for the carport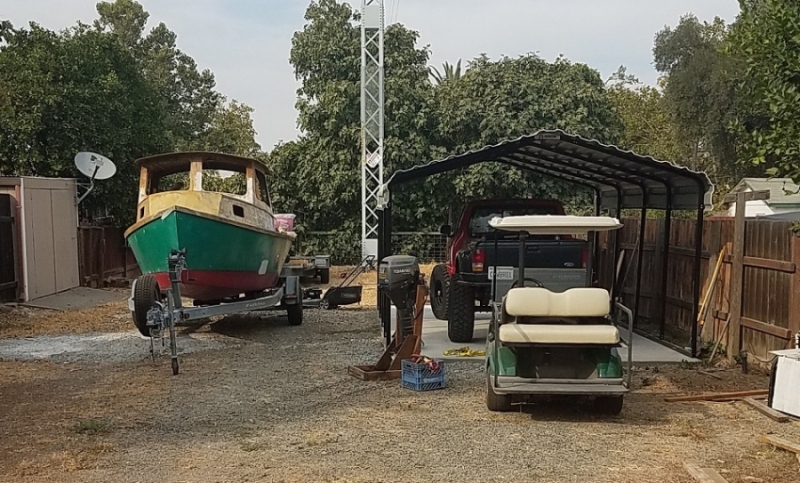 I was originally thinking that I was going to have to do a bunch of sanding to remove the old fiberglass, but it looks like it should peel up pretty easy. the plywood seems to all be in pretty decent shape underneath.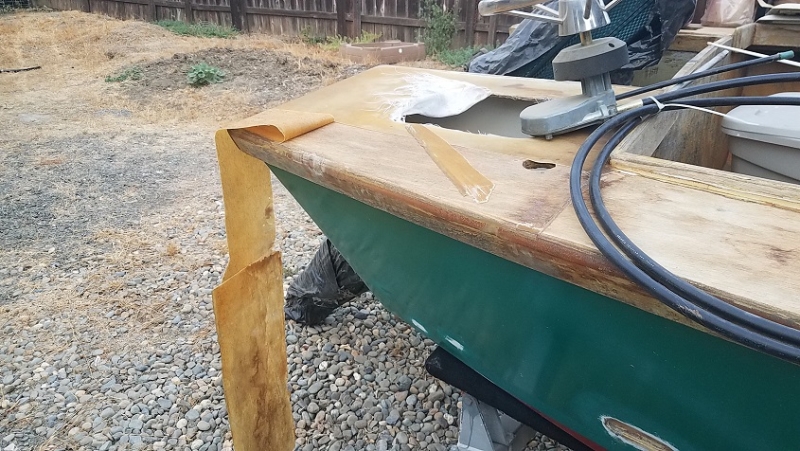 The roof will need to be totally re-skinned.