After a lot of going back and forth, reading and more reading I decided the FL14 would fit my useage/budget the best. I drove down on 1/2/14 to Vero to pick up the supplies, I bought 6 sheets of 6566, the epoxy kit and an extra gallon of epoxy and 6oz 50" wide cloth to cover the bottom due to many beachings planned.
And it begins on Thursday 1/2:
That first day I cut the side panels and epoxied them: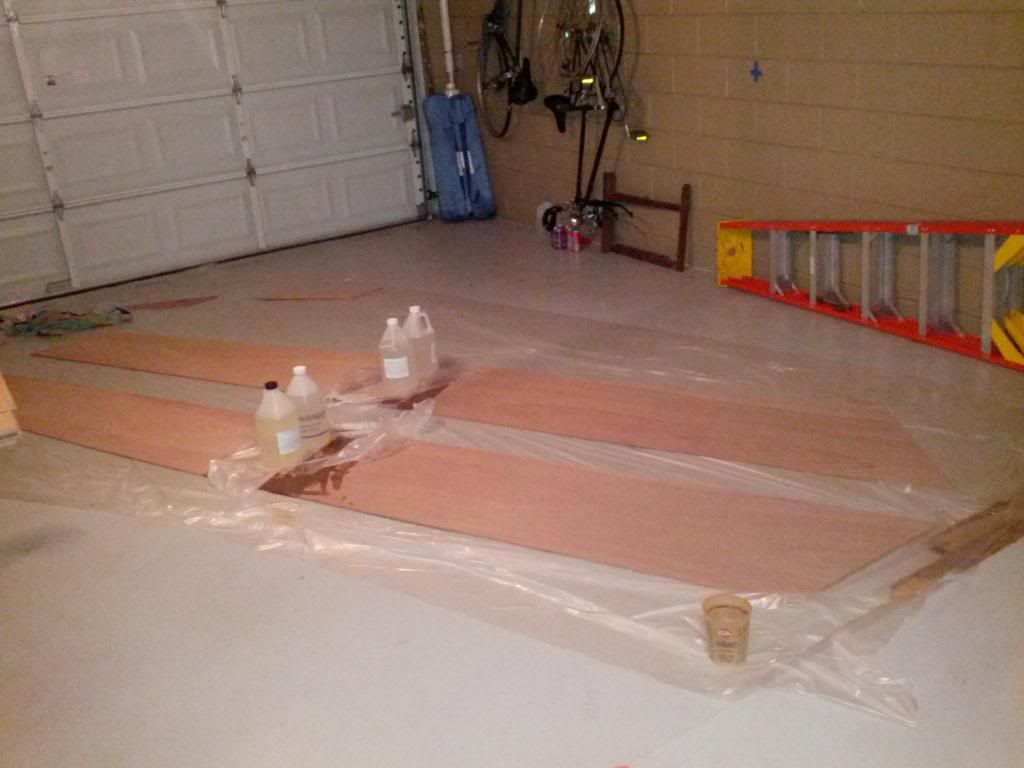 The next day, Friday 1/3 I traced out the frames and transom.
Saturday 1/4 was the stitching and cutting out the bottom: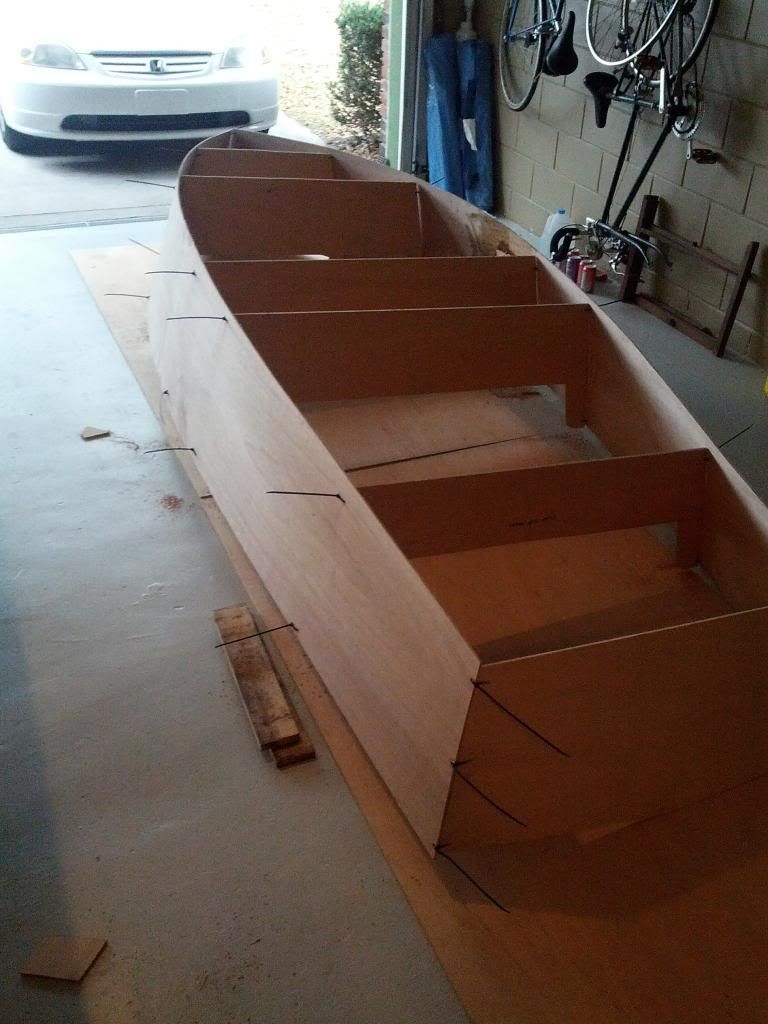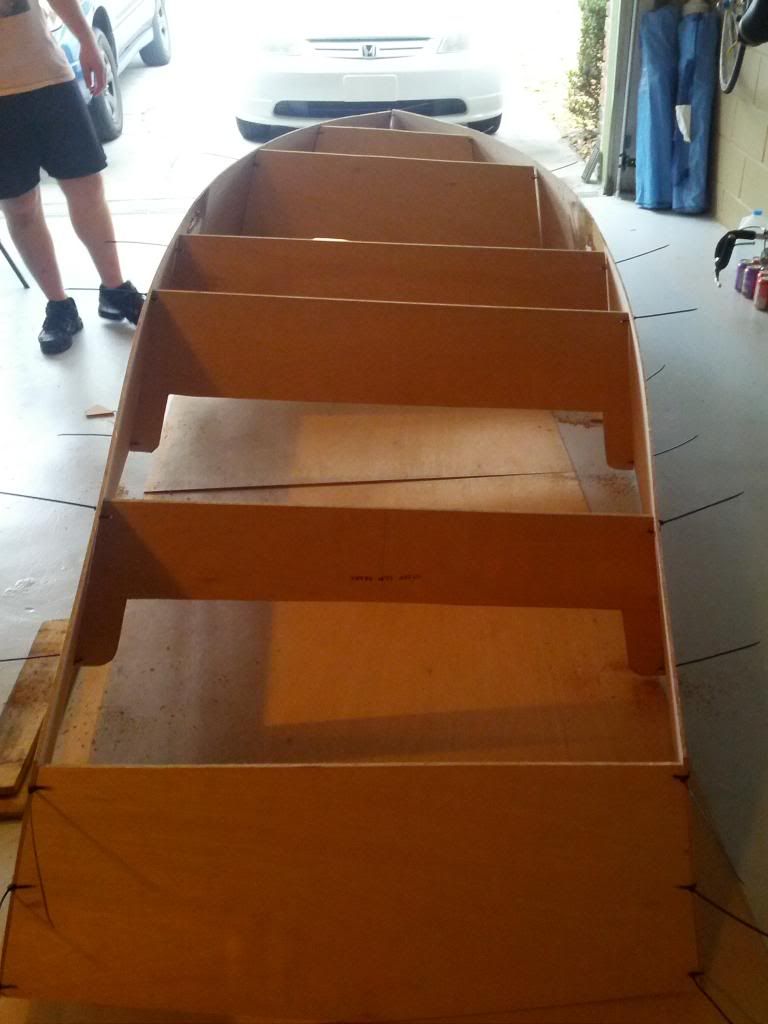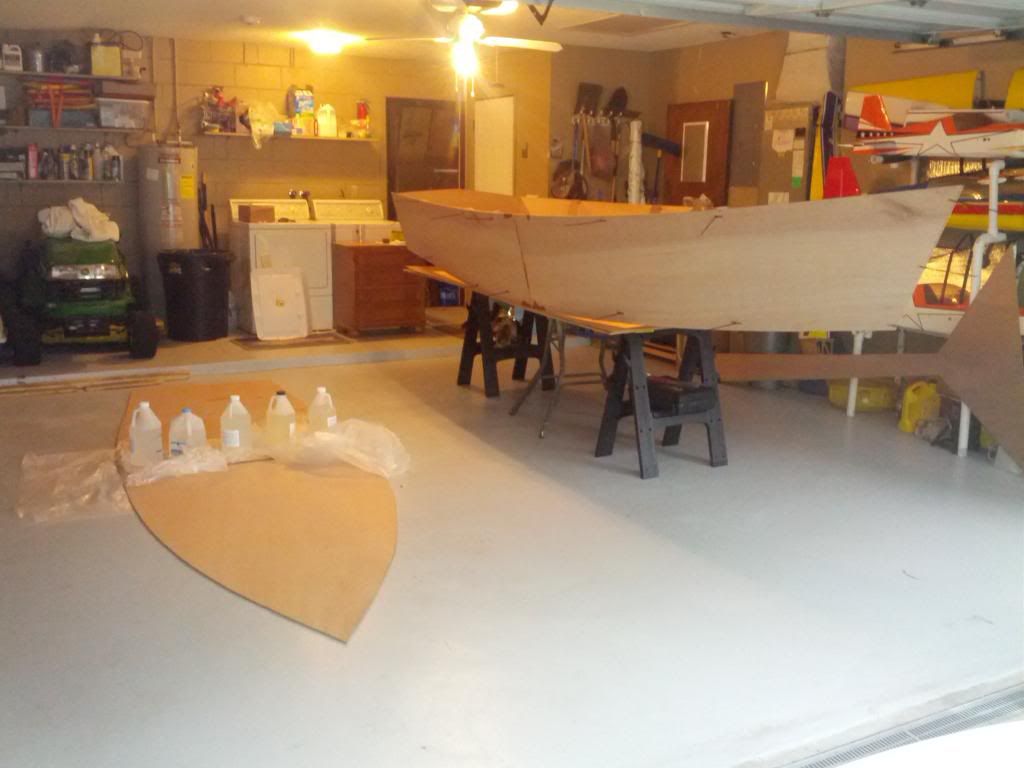 On 1/5 I was able to get the bottom stitched in and the epoxy fillets put in on the inside: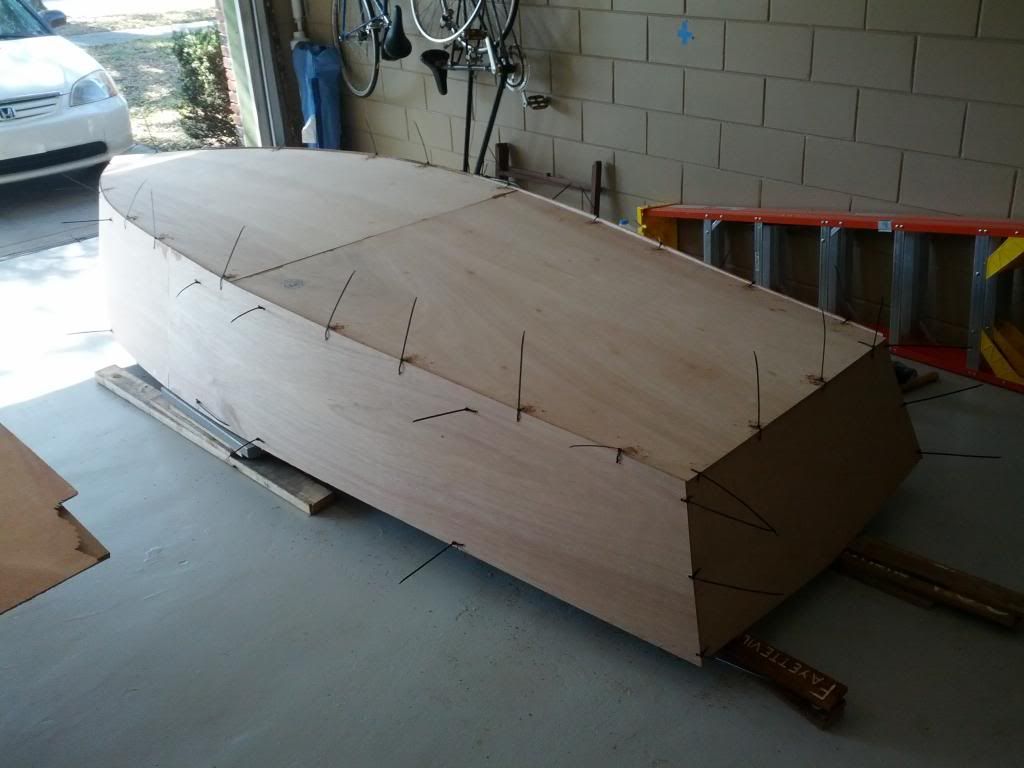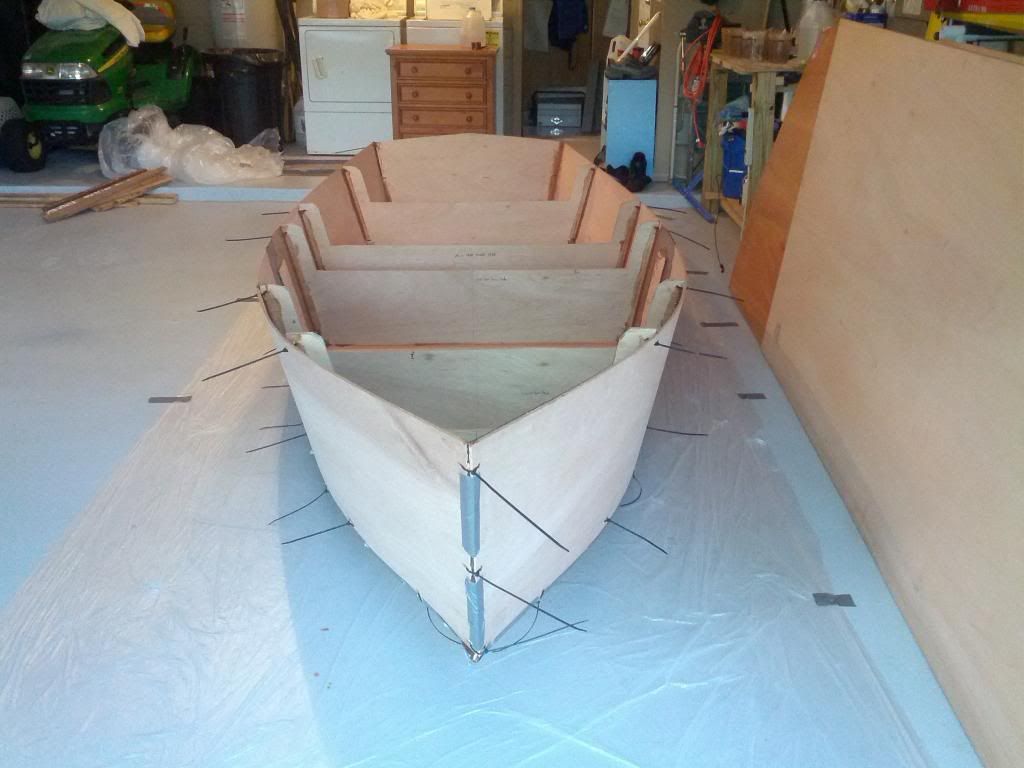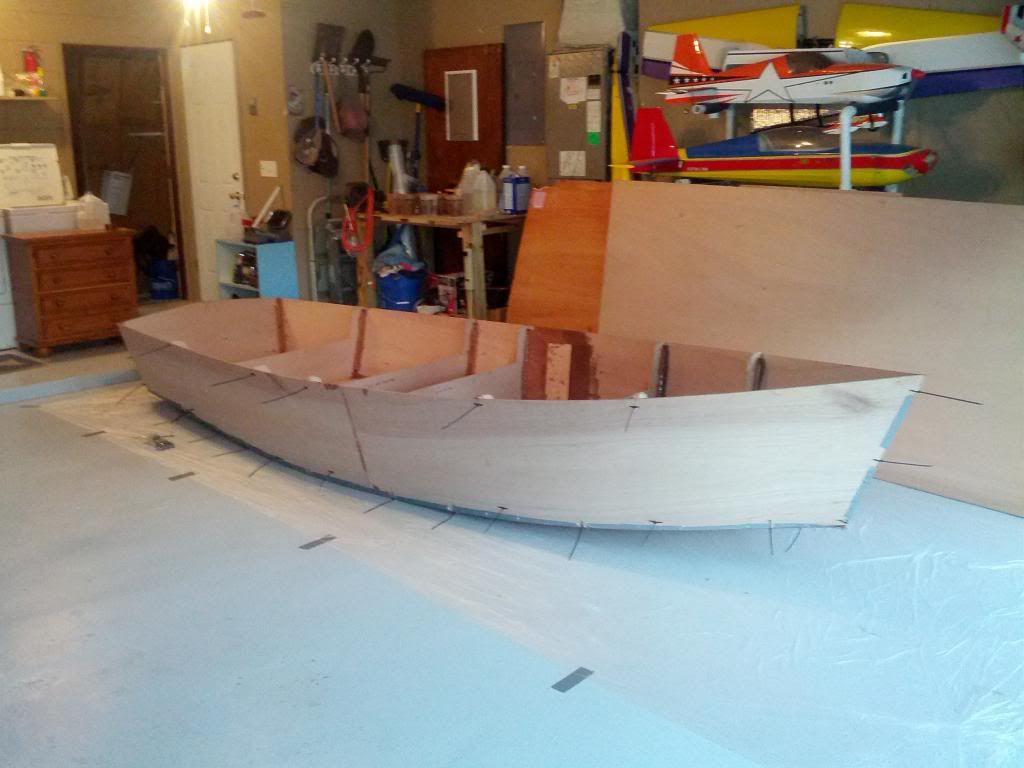 Hopefully throughout the week after work I'll be able to fill in the remaining gaps and get the inside glassed. This weekend the goal is to flip the boat and glass the outside/bottom.