Jacques, lets make a thread for it:
I don't forget it but I have been busy with this: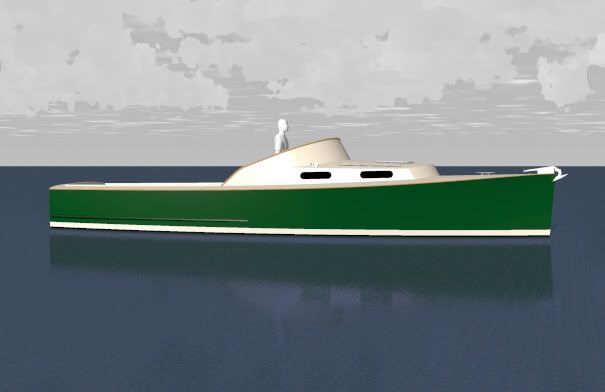 It's not finished, I may change a few things.
It's 26' long by a little more than 8' wide, easily driven hull, flat bottom!!! with a skeg (prop is protected) offshore capable, diesel inboard, top speed 18 mph with a 50 HP, same inside layout than our LB26.
No other specs, I am still working on it.
I may lower that "windshield".