Next kayak is now in progress. This lot will soon be transformed into an sk16.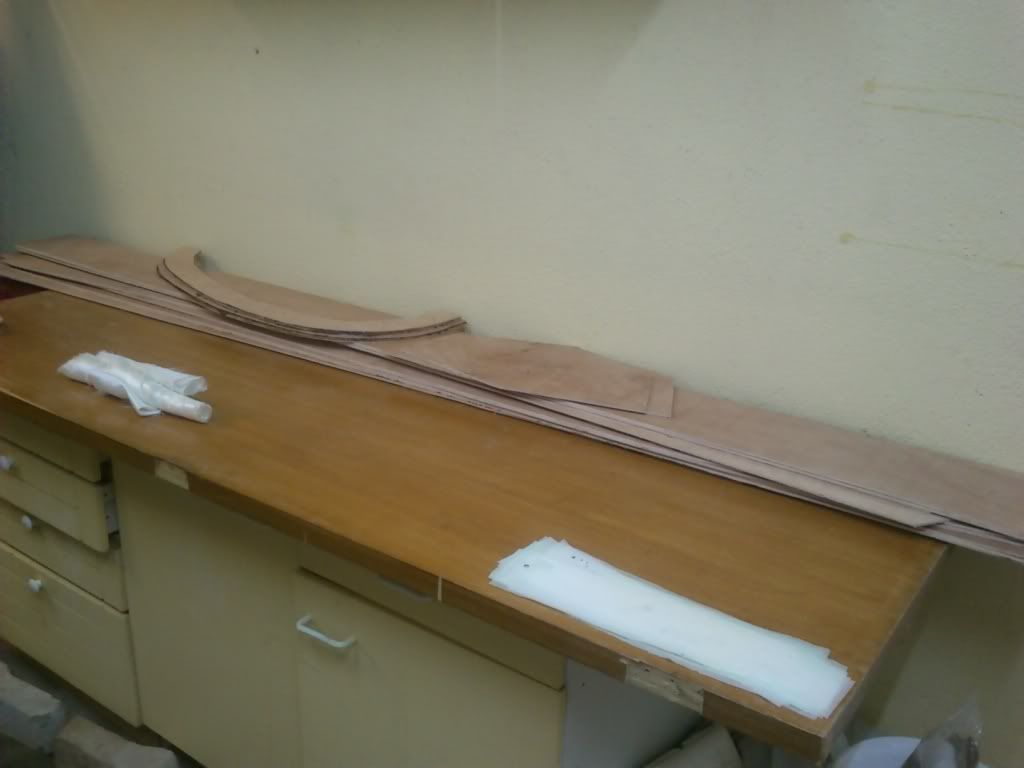 I'm thinking of trying to keep this one bright with just a light glass and some clearcoat in an attempt to keep it as light as possible. I'm not sure how successful this will be as the plywood is a bit crap but we'll see. Normally I just use filler powders for my joints and fillets but as these will be visible I've made a special mix. 3 parts homemade wood flour, 2 parts silica and 1 part glass bubbles to lighten the colour a bit.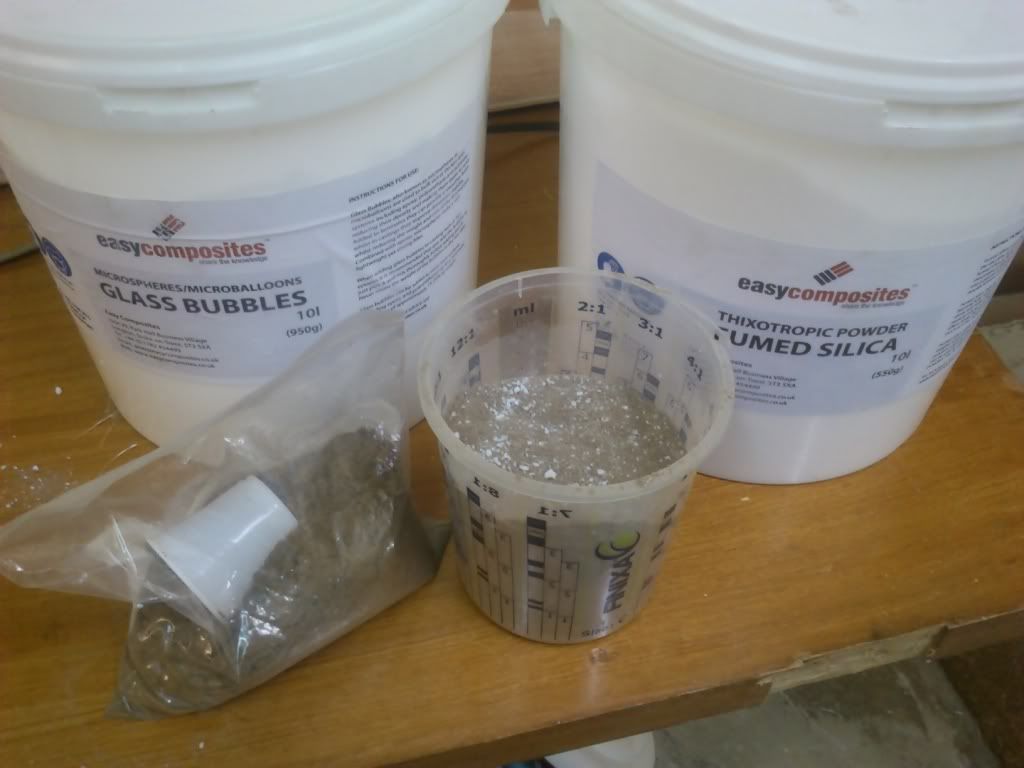 Splices are curing on the first side. Using fast hardener so should be able to flip them in a couple of hours.