Tom, so sorry I missed replying to your post. I think the light wood you're talking about is what I've used for cleats, stringers, etc. and it's simply clear yellow pine. Browndog you sure are right that sanding and fairing takes a bunch of time and I was very happy to get back to construction. Before getting the decks and gunnels on though, I needed to work a little more on the guts of the boat while I could get to them easily.
I decided to run a length of 3/4" PEX water pipe to protect and isolate the fuel line within the bilge chase. It was a 20' piece, so I snaked it through the garboard drain hole to initially measure and cut it to length.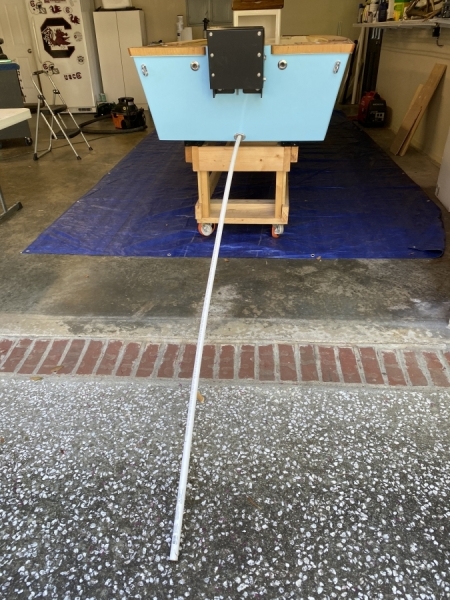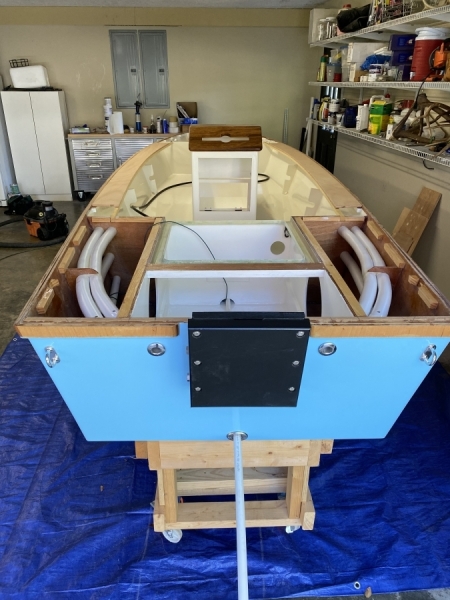 Pipe extending the length of the sole into the bow compartment. Began to pull wires and trial-fit the gunnels.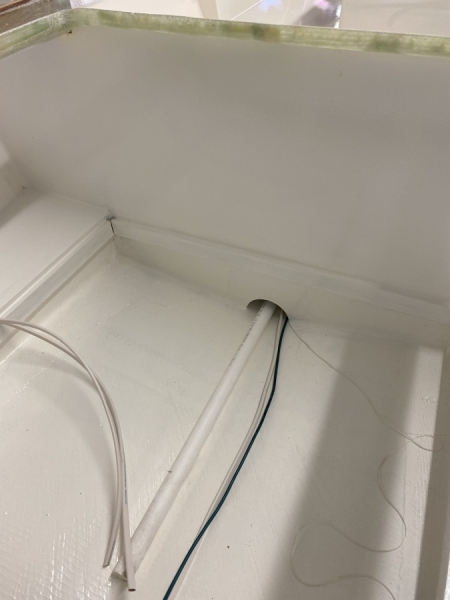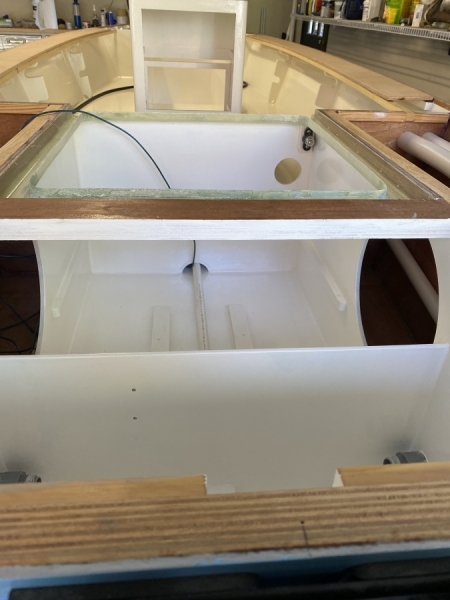 Ground wiring for the fuel fill and tank as well as wiring for the sending unit
Harness for the bow navigation lights and the under-gunnel lighting. Access will still be very easy through the bow hatch.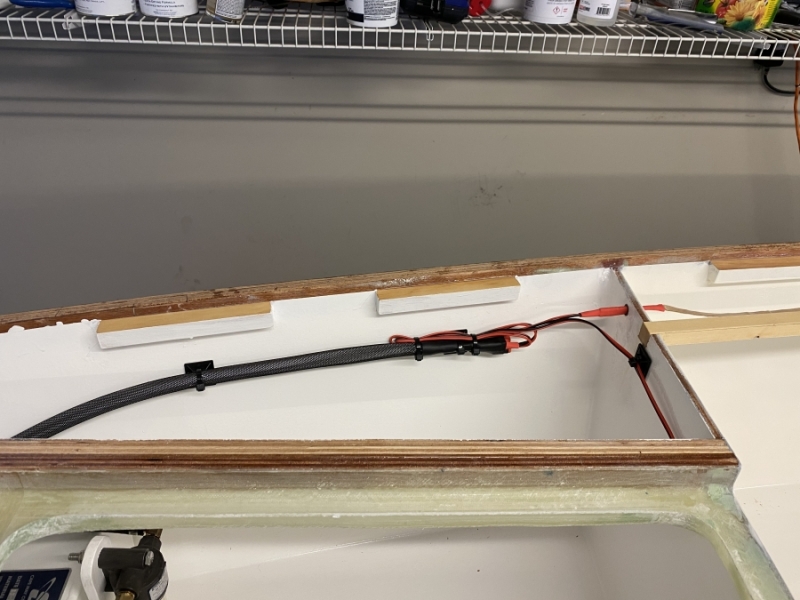 Fuel and vent lines connected.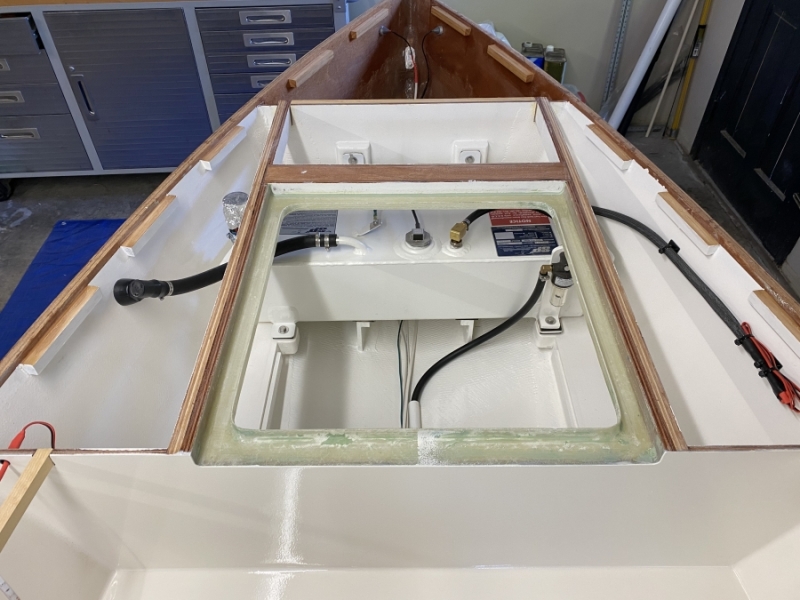 Broader view showing the waterproof LED strip lighting I'm using under the gunnels